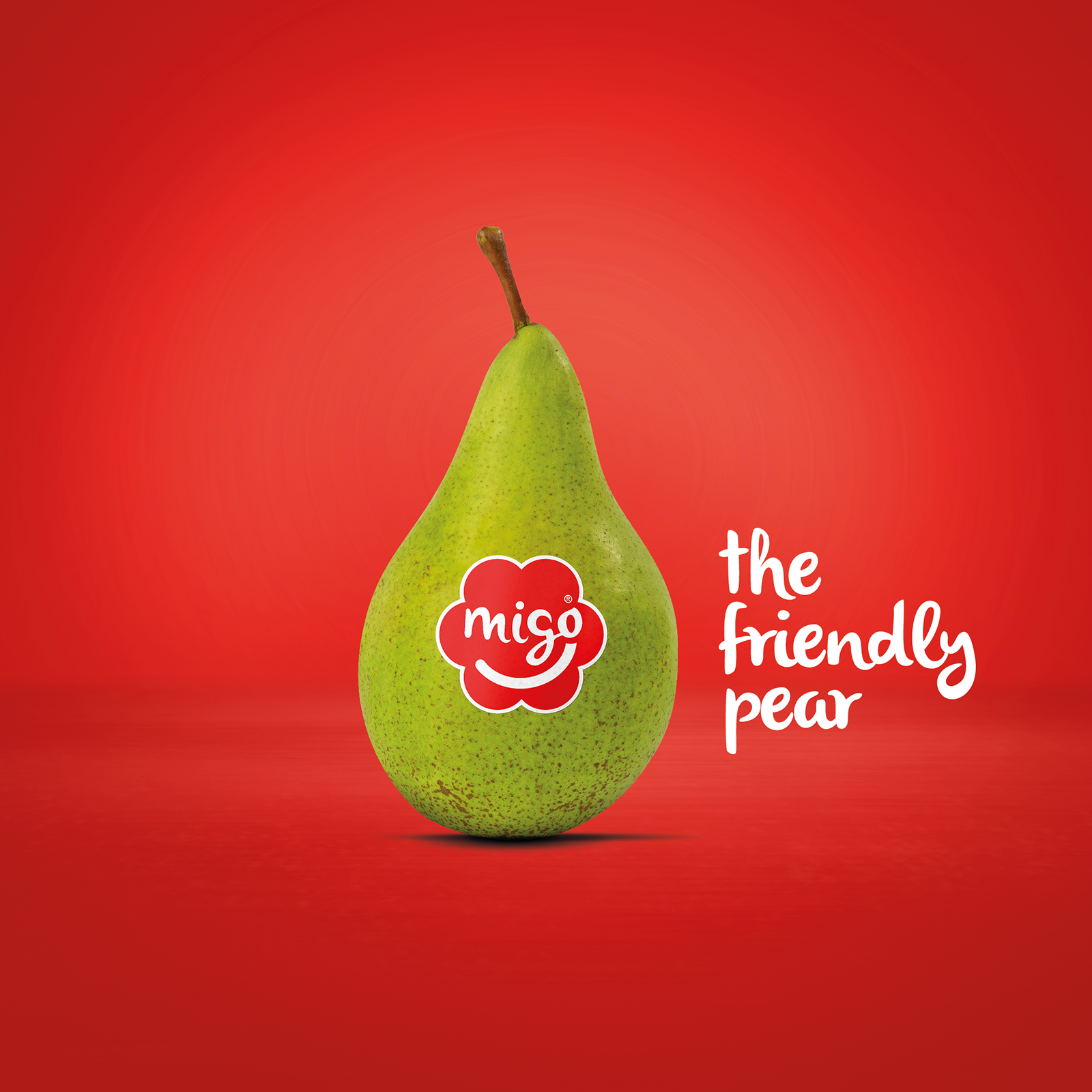 Migo, the friendly pear.
The Migo® story began many years ago, when we spoke to both pear lovers and pear haters. We found out that pears are considered to be incredibly tasty but are seen as being a little messy to eat. And whilst apples aren't quite as tasty, they're valued for how incredibly convenient they are.
Migo®, the friendly pear combines the best of both worlds. It is the pear that makes your life a little bit sweeter, crunchier, more entertaining, and can be eaten whenever and wherever you want.